Rendering & Animation Services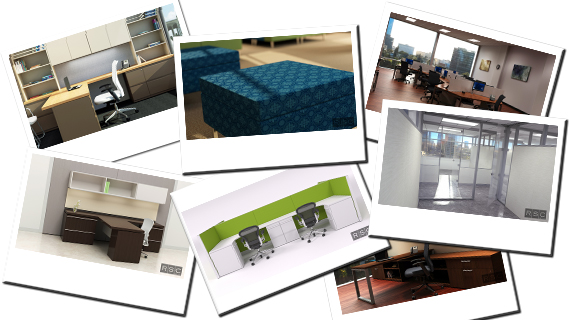 Rendering Services
Are you still using stock photos for your presentations? Looking for a fresh and stimulating alternative to photography? Look no further! RSC's superior photo-quality renderings can accurately depict your client's needs and get you the results you're looking for. Click here to view our rendering gallery!
Service offerings include but are not limited to:
Quality images for 

marketing material

, such as brochures, postcards, websites and more

Photo-realistic images

 that save the time and cost of mock-ups

Ability to incorporate product into any decor or setting
Manufacturer support:
Help assist your dealer base with quick, effective 

bid responses

Enhance the appearance of your 

product line

 for maximum appeal to end users
Showcase your 

Statement of Line,

popular typicals and key attributes with creative 

website material

Price list illustrations

 for print or webs use
Animation Services
RSC offers 3D animation videos! Animations are an important sales tool due to their unique viewpoint in displaying product. With a rotating surface and equal rotation points, these presentations instantly capture visually stimulating images that are sure to WOW clients. They increase customer satisfaction and confidence while giving a better understanding and perspective of the product being proposed. Animations can be viewed on all major browsers and mobile platforms. Click here to view our animation gallery!
Types of Animations
360° View: 

The camera rotates around the product giving you more information that you would have from a static rendering. This provides the client with a more complete view of the product.
Fly Through: 

The camera is animated along a path at a pace similar to that of someone walking. Fly throughs are great at conveying a very personal experience of a space and are well suited to interior tours and pedestrian-oriented exterior spaces.
Reconfigure

: Great

for showing multiple product options of a typical station or cluster of stations within one video.
Pan: 

The camera stays in a fixed position and moves from side to side. This is a great option to show small interior or exterior spaces. It's also a very economical option because there is often no extra modeling required beyond that preparation for a still rendering.
Custom: 

Let's

get creative and fun! Let us know what you want to see.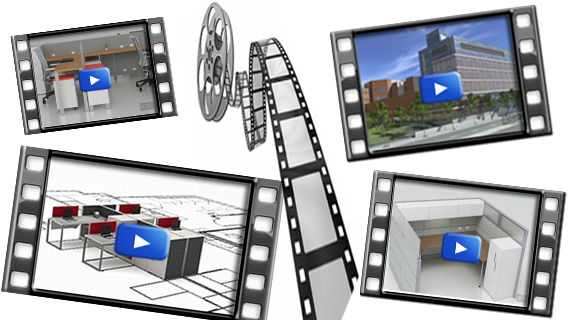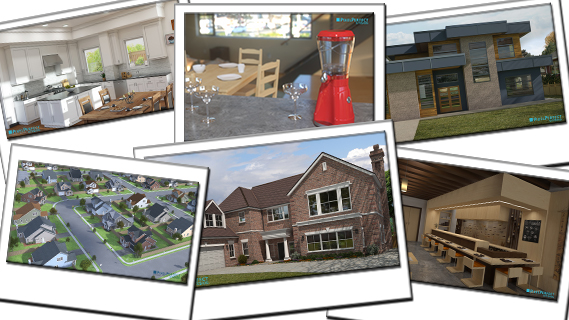 Pixel Perfect Studios
Pixel Perfect Studios, a division of RSC is a company that strictly focused on computer graphic services such as renderings, animations, color illustrations, and on-line virtual tours. In addition to office furniture, Pixel Perfect Studios caters to the architectural and design build community, kitchen & bath manufacturers, product inventors, and more! Pixel Perfect Studios can create any of your visual requests.
Visit our website and find out more about our extensive service offerings!