Introduction to the blog/ Getting to know the PA Convention Center area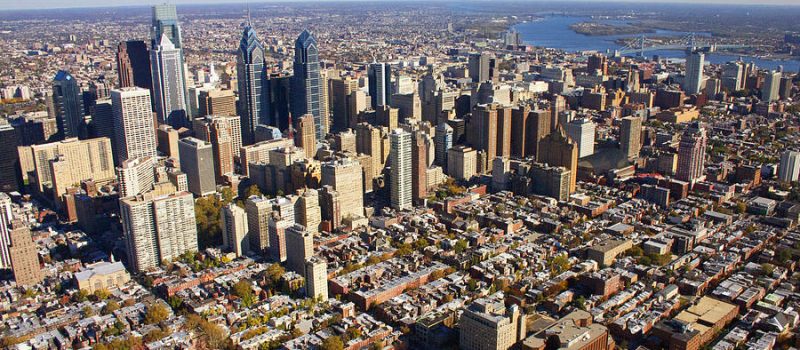 This year RSC, LLC is thrilled that NeoCon East 2015 will be coming to our hometown! Depending on where you are coming from to attend the show, the city of Philadelphia can seem a little intimidating. For those coming from even bigger cities such as New York or D.C., taking on Philadelphia is no challenge. No matter where you're coming from, Philadelphia's rich history and diverse culture has so much to offer. We decided to start this blog as a guide to help attendees and exhibitors plan their time here. We'll feature a variety of info- from the surrounding neighborhoods of the Convention Center that you can explore on your free time to the best happy hours near your hotels. Throughout your preparations, you can feel free to contact us for our personal insights. So, let's get started!
Today we're going to focus on the Convention Center area of Philadelphia, since that's where you'll be spending most of your time during the show.

The Convention Center sits in the hub of one of the busiest parts of the city. Chinatown and Market East surround the area, along with a number of prime destinations, including the Reading Terminal Market. The best part about this location is that it is in walking distance to Old City (which has some of the most historical landmarks in the country) and City Hall, as well as Rittenhouse Square, Northern Liberties, and Society Hill- if you're up for some exercise! We'll touch on all of the surrounding neighborhoods later.
For your stay in Philly, these hotels are all near the Convention Center.
Visit…
You will not believe how many endless types of insanely delicious foods you can buy here. From full sit-down meals to fine cheeses to Amish bakeries, you'll face many hard decisions. Be aware that the market hours are Mon-Sat, 8-6, and Sun 9-5, so plan accordingly during the day. Allow yourself a good hour to really explore the entire market. It is constantly crowded, but just be open-minded to the hustled culture, and you'll love it. One of the newest merchants is the Hunger Burger, which serves a variety of gourmet burgers with fries, shakes, and comfort food sides, such as lobster mac & cheese. DiNic's Roast Pork is an all-time favorite for Reading Terminal regulars. If you can get there for breakfast, any of the bakeries are amazing for muffins, bagels, and other pastries. This is definitely an experience not worth missing if you can get away from your booth for a little!
 Chinatown
Though it is constantly busy thanks to some bus stops, outdoor businesses, and constant traffic on the sidewalks, Chinatown is a great neighborhood of Philadelphia to explore. There are streets that will make you feel like you're not even in Philadelphia. There is a great walking tour called Wok'N Walk Tour of Chinatown, which is guided by a chef in Chinatown and takes you through a variety of cultural landmarks.
In addition, Chinatown will be more convenient for you to step out for a quick bite. Dim Sum Garden has some of the most authentic dumplings in the city. If you've never tried Bubble Tea before, now is your chance at Tea Do; because it's delicious. New Harmony has fabulous vegetarian options. Finally, Sakura Mandarin and Rangoon both have great lunch specials, especially the classic Chinese dishes.
Hopefully all of this helps you with your initial plans for your visit. Stay tuned for our next post!